A Solution to the World's Agricultural Problem
Linked Equipment Blog: Agriculture | Blog 1 of 4
May 3rd, 2021
By: Anthony Galizia, Linked Equipment
With growing populations, it is no secret that the US is running out of space to utilize for agriculture. As less space becomes available, the question begs, where are we getting this space to grow food? This blog post is going to focus on how we can create more food with no natural fields of crop, no green grass with pastures, and no pesticides or chemicals that could potentially be harmful to us and the environment. Big cities can utilize space to grow their own food rather than relying on outside farms to send food in.
Shipping Container Extraction Labs & Grow Pods
How are we to grow crops if we have no fields? The answer may be simpler than we think. Grow pods made from shipping containers. Linked Equipment specializes in building grow pods. What is a grow pod? Our grow pods are structures inside of a shipping container, turned into a fully functioning area to grow food. These grow pods offer a fully controlled environment with no risk to outside plant species or pests that would otherwise harm plant growth.
Grow pods can be constructed from both 20 ft and 40 ft shipping containers. You can stack them and link them together, making them fully connectable. What's the upside of this?
As all farmer's know, it takes a lot of time and planning to develop a cultivation area. There is a long process involved with getting the soil ready, harvest times, and the risk of invasive plants, insects, and animals, and how much water you are using. So not only are you saving space using fewer natural resources, you are also getting to fully control the environment in which your food is grown.
No one around to watch the plants all day? No problem. Our grow pods are constructed with the utmost innovative technology within the cultivation industry, with the ability to use automated systems to control watering times and light.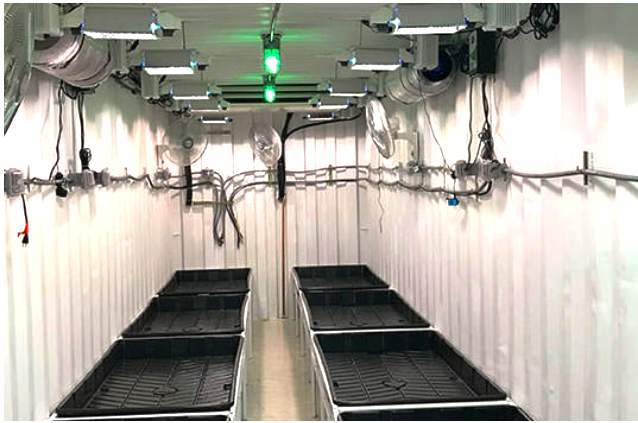 HVAC units
Electrical service
De-humidification appliances
CO2 supply
Plumbing fixtures
Lighting
Modular Grow Pod Solutions with Linked Equipment
Choosing Linked Equipment to grow pods, means you no longer have to worry about developing land or building facilities to grow crops. Saving both time, land, and our environment. Grow pods help to reduce factors that we wouldn't be able to control otherwise such as temperature, water, and organic pest removal. So, when the experts are saying that only 1/3rd of the Earth's land is able to grow crops, why risk it?
Earth is Running Out of Land … Seriously. And It's Going to Spell Disaster for Our Food System
Whitepaper: Linked Equipment Origin Story
(Click Paper Below to Download)